The Hepburn Grand Apartment Residences
As a top-of-market apartment residence built with the timeless contentment of glass, marble and bronze, The Hepburn represents the classically modern: an effortless style with the confidence of casual elegance and delivers the cachet of the iconic. Past, present and future.
Hickok Cole Creative delivered a comprehensive branding and marketing package to The Hepburn with a scope of services that included strategy, art direction, photography, copywriting, design and production.
Regional winner, 2017 PRINT Regional Design Awards
Winner, 2017 American Graphic Design Awards for Identity Design
The Hepburn denotes classic, independent, modern and stylish without explanation. People just get it.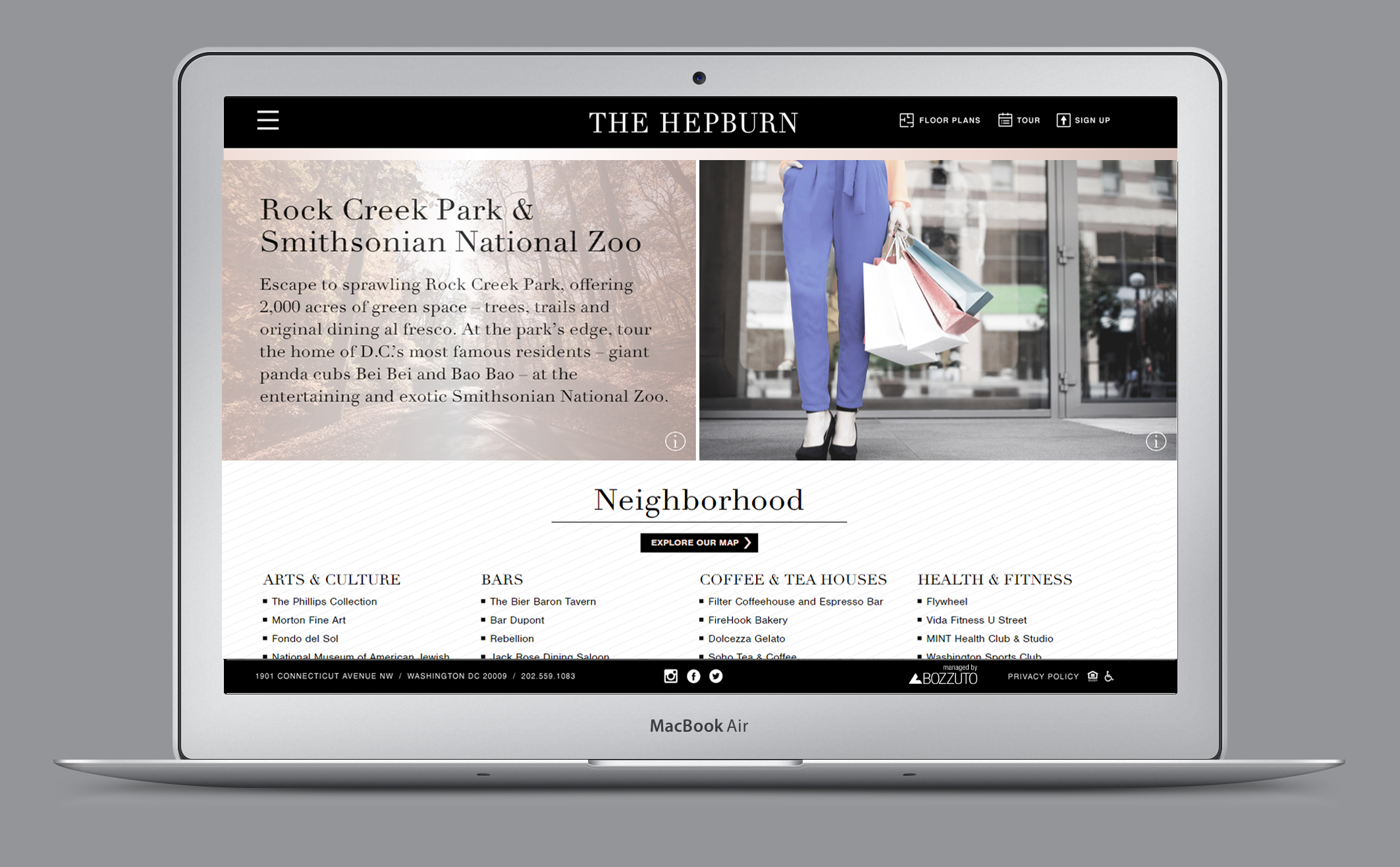 The Hepburn brand expands its ultra-luxury expression as the building leases up: